Mestiza
FM 101.7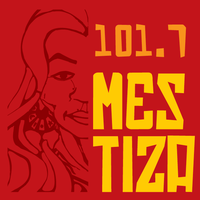 Location: Junín, Buenos Aires, Argentina
Description: Radio Comunitaria de Junín. Plataforma convergente destinada a la promoción de la música independiente, la cultura, la participación comunitaria y las noticias locales. Funcionamos en la asociación civil Casa del Pueblo Junín.
---
Radio shows schedule
If you notice that the schedule is incorrect, you can help us. More information here.
comments provided by