Monte Castro
Internet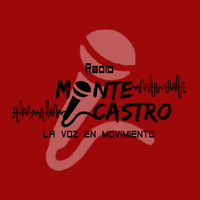 Location: Ciudad de Buenos Aires, Ciudad Autónoma de Buenos Aires, Argentina
Web: http://www.montecastroasoc.com.ar/radio.html
Description: Desde Radio Monte Castro lanzamos nuestra voz en movimiento cargada de contenido alternativo, comunitario y barrial. También nos divertimos creando tops del mundo geek, debatiendo sobre el arte, la música, las series y el cine.
---
Radio shows schedule
If you notice that the schedule is incorrect, you can help us. More information here.
comments provided by